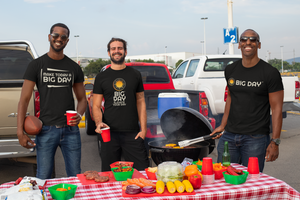 Our Story
BIG DAY® originated, as many things do, from a joke between friends. At the end of a long day, they would discuss the "good, the bad, and the ugly" happenings of their day. Once this daily recap was finished with, the other would reply in a comical tone, "sounds like you had a BIG DAY!"
Over time the catchy phrase and its humorous tone soon proved contagious and caught on with the rest of their friends. Whenever a friend went deep into a story about all that took place during their day, they were serenaded with a rousing "sounds like you had a BIG DAY!"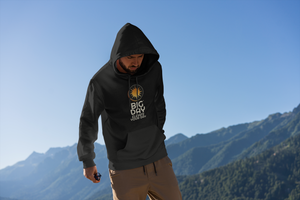 The original spark…
One morning the founder of BIG DAY was going through his usual routine of getting ready for work, playing through his mind all the things he had to accomplish for the day. From errands, to working through all his tasks of his job, onto coaching his team in the evening, and later somehow find time to fit dinner in. He knew he was going to have a BIG DAY ahead of him. This is when the light bulb went on and sparked inspiration of the BIG DAY brand. When the idea hit, he told a friend, and the excitement grew.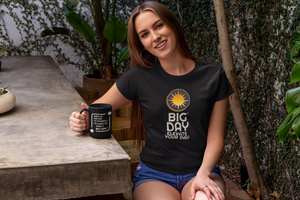 THE BIG DAY MESSAGE & MISSION
Each day brings potential. Each day there are individuals and groups who take action, turning that potential into progress, success and victory. Big or small, for a day or a lifetime, every goal demands encouragement and every victory deserves to be celebrated and recognized.

At BIG DAY® our mission is to serve those who make the most of their day making a positive difference in their life or in the lives of others. For people who make each day a BIG DAY!